Hydraulic underground garage
and parking lift systems
manufacturer.
Same garage, twice the space
Invest in an underground garage or parking platform and double your parking space without the need to build new buildings or arrange new land. You can also use these innovative and modern products to remodel your existing garage. Make the most of your space!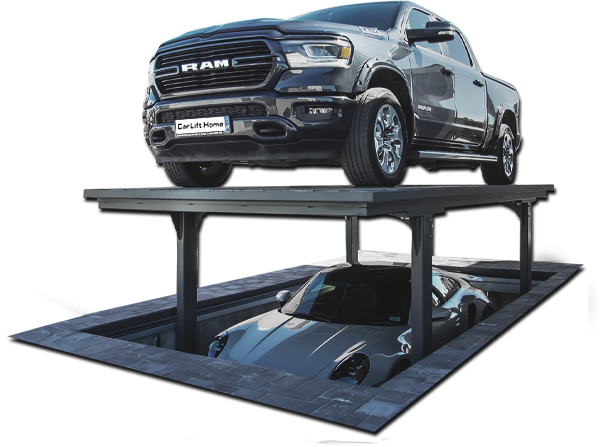 Types of lifting parking solutions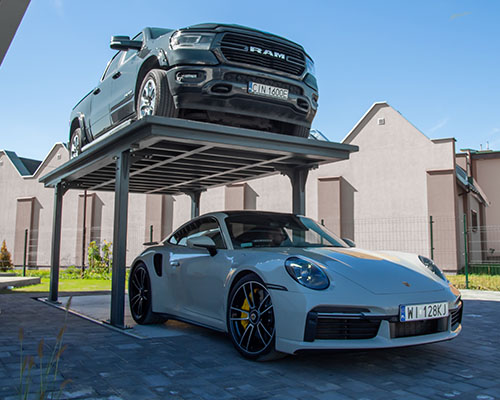 Hydraulic underground garage
An innovative solution for creating completely new parking spaces. In addition, the car on the lower platform is protected against weather conditions. The pull-out underground garage will surely impress everyone who sees this unusual way of storing the vehicle.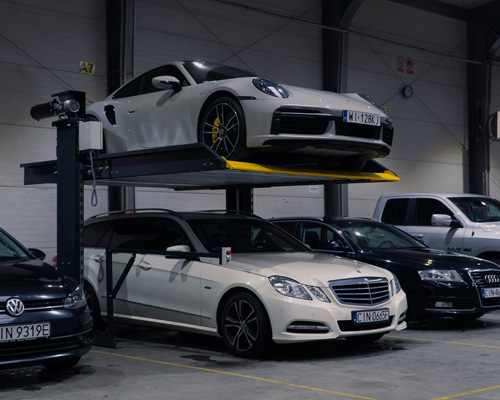 Dependend parking lift
Dependend parking lift is a practical and inexpensive solution for generating additional parking spaces in areas without the possibility of organizing additional space. Perfect when one person has access to both vehicles. The design is suitable for indoor and outdoor installation.
We have 14 years of experience in the production of innovative hydraulic machines. Our goal is to create simple things with smart engineering. We have delivered our products to 36 countries. All our products are designed and manufactured in Poland according to European standards.
R

14 years on the market



Products in 36 countries

p

European standards (CE)



Experience with hydraulic systems



Designed and manufactured in Poland



Modern factory